FOCAL POINTS - Helpful Info + FAQ + COVID Protocols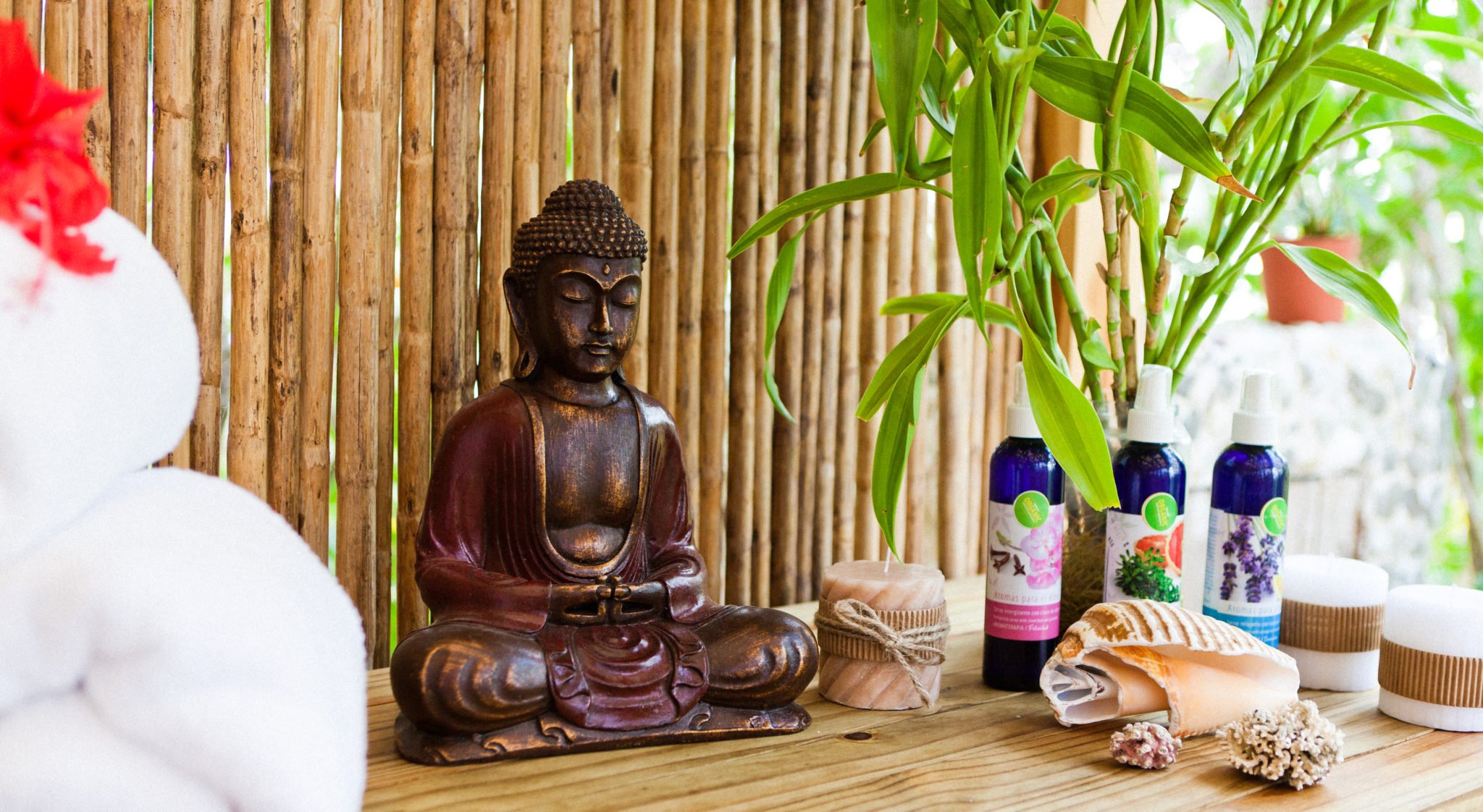 HELPFUL INFO + FAQ + COVID Protocols
Helpful information, frequently asked questions, and details to make YOUR retreat the best it can be.
COVID-19 INFO
Click HERE to see ALL of Blue Spirit's COVID news and protocols to learn more.
For further information, please check the official site of the Costa Rican Tourism Board.
TRAVEL TO COSTA RICA
Check out Costa Rica's Travel Requirements page online. It will be up to date with the changing landscape of what's needed during COVID times. In general, citizens of the US, Canada, and Panama may enter Costa Rica with a passport that is valid for 6 months min after your travel dates. Identification such as a driver's license or birth certificate is no longer valid for travel to Costa Rica.
A valid passport allows Canadian, American, as well as most Latin American, and European citizens to stay for up to 90 days. Citizens of other countries may require a visa to enter Costa Rica.
Before you leave for Costa Rica, it's a good idea to scan your passport and email it to yourself, so you have a digital copy available if necessary. Also, a good idea to make a physical copy of it and carry that with you while in Costa Rica. You should leave your original passport in the safety box at Blue Spirit.
Costa Rica's Liberia Airport is the closest international airport to Blue Spirit. It is possible to fly in to San Jose, but traveling to Blue Spirit is a much longer and more expensive journey. There are also options for flights directly to Nosara. The front desk staff at Blue Spirit can advise on those flights as well.
GETTING TO BLUE SPIRIT
To help you out we have a LOGISTICS page with info to assist you on making your travel arrangements.
Shuttle Services: Blue Spirit will assist in arranging your shuttle! It's very simple. Once you register for your retreat, we'll send you a link to complete your shuttle registration or you may do it yourself here.
If you are driving to Blue Spirit you can search the location on Google Maps writing "Blue Spirit Retreat Center". Please note that there are no street addresses or street names in Nosara. We do not recommend sending any type of package nor is it guaranteed that we will receive mail or shipments made to this address.
Blue Spirit Costa Rica
Guiones sur, Playa Guiones
Nosara, Guanacaste
Costa Rica
GETTING AROUND THE RESORT
If you have mobility issues, be sure to check the location of your room before booking. Many room options have a long flight of steps to reach our reception desk. The dining and pool are on different levels, sometimes several flights of stairs away from your room. Because the additional accommodations beyond the main building are built along a hill, outdoor exploring around will involve walking on steps. There is an elevator in the main building.
CHECK IN & CHECK OUT TIMES
General Check In time for all rooms is 4:00 p.m.
General Check Out time for all rooms is 10:00 a.m.
Guests' luggage can be stored at the Front Desk at no charge before or after the indicated hours on arrival and departure days.
MEAL TIMES
All meals are served in the Dining Hall, starting with dinner on arrival day and breakfast on departure day. Lunch is not served on departure day.
Breakfast 7:00 a.m. – 9:00 a.m.
Lunch 12:00 p.m. – 1:30 p.m.
Dinner 6:00 p.m. – 7:30 p.m.
Complimentary tea and seasonal fruit are available all day long.
SPECIAL MEAL REQUESTS
Blue Spirit does a great job in accommodating special meal needs (such as lactose intolerance, food allergies, …etc.). Please make it a point to communicate these requests to us or to Blue Spirit's front desk staff directly at least 2 weeks in advance. Please keep in mind that a huge variety of non-allergic products are not as easily available in Costa Rica (as they are in the U.S.). Once you have arrived and settled in please ask the front desk to speak with the Chef to discuss your needs and how the kitchen staff may assist you.
An additional way of satisfying special meal needs is Blue Spirit's PURE FOOD OPTION, which is part of our daily buffet style served lunch and dinner: offering of greens, grain, and legume (beans) without oils or seasoning.
Also, Blue Spirit has a refrigerator where guests can store their medications (not food).
CAN I DRINK THE WATER THERE?
Yes! Blue Spirit has their own well and a state-of-the-art filtration system.
BLUE SPIRIT CAFÉ
The café is open daily – opening hours are adapted to our retreat program's schedule.
The café offers fresh juices, smoothies (try the Cacao Kick says Tanya), freshly baked goods, raw food snacks, specialty coffees and espresso, locally brewed kombucha, and in the evening organic wines and artisanal beers (in recyclable bottles). Food and beverages at the Café are not included in the room & board rates of our program. All purchases will be charged individually and can be paid with cash or charged directly to the room.
SPA & LONGEVITY SERVICES
Massages, bodywork, facial treatments, nutritional coaching, astrology, and more are available upon request. Guests can book all sessions at the front desk. Payment can be made in cash or charged to the room when the services are scheduled.
MEDICAL SERVICES IN NOSARA
From a general health perspective, Costa Rica has high health standards in the entire country and is considered one of the safest destinations in the developing world. If you have a healthcare provider in the country of your origin, you may want to inquire before your travels about their coverage policy, when traveling to Costa Rica. English-speaking doctors and dentists have offices located 15 minutes from Blue Spirit. A hospital is located within a 45 minutes' drive in Nicoya, or for serious conditions, an airlift is available to a hospital with excellent and Western standard medical care in the capital of San Jose within 45 minutes. Typically, from US, Canada or EU no shots are required, for others, please check Costa Rica's requirements for your country.
COMMUNICATION, OFFICE NEEDS, AND ELECTRICITY
Phone: Blue Spirit has a phone to use for the guests for calls within Costa Rica (free of charge) and international calls (phone cards can be purchased at front desk). We also recommend the use of Skype, Facetime, or other Internet phone services. If your loved ones at home would like to connect with you and leave messages during your stay at Blue Spirit they can call: +1 845-684-2007. This line connects with their offices in Costa Rica & the US at the US calling rates. If you need to reach Blue Spirit from within Costa Rica, dial the following numbers: 2656.8300 / 2656.8228 (both numbers are only valid from within Costa Rica).
WiFi: available at no charge everywhere on the premises (except Tents and Eco-Cottages), and the use of voice over Internet is easy, inexpensive, and reliable. WiFi can be accessed via personal laptops for use of E-mail, Skype, or any Internet-phone calls. Please, note that Blue Spirit does not guarantee connection to all types of laptop computers and does not have a technician on site for WiFi access.
Cellular service: There is cell phone service on the premises that support local Costa Rica cell phones and international phones (though this is expensive). Be sure to contact your cell phone provider before you go and decide on an International Plan for you. For example, Verizon customers may opt for TravelPass which charges $10/day to use data up to a certain amount within 24 hours.
Public Access Computer: Available to our guests (free of charge) in the Lobby.
Copy Machine: For limited use and faculty only: at the rate of 40 cents per copy. If you have large copy jobs, please prepare those in advanced and bring them with you; or they can be sent out locally and done at a rate per copy.
Electricity: The voltage throughout the country is 110, the same as in North America… US travelers don't need any adapters! Travelers with appliances set for 220 will need an adapter that changes the voltage and allows for use of a different plug.
CANDLES & INCENSE
For reasons of fire safety, we don't allow any candle or incense burning in any of the accommodations. We do allow the burning of candles and incense for ritual or teaching purposes in the classrooms, however, only if the flame is attended to at all times.
SAFETY BOX & PERSONAL BELONGINGS
Each room is provided with a safety box at no charge. The safety box is big enough to hold a laptop. Blue Spirit is not responsible for any stolen personal belongings on the premises. Tents do not come with a safety box – valuables can be stored in safety box at front desk.
LOST OR NON-RETURNED KEYS
Blue Spirit charges a $25 fee for lost or non-returned room keys.
MONEY
Any extra spending while being at Blue Spirit (i.e. for activities organized through our reception desk, like surf lessons, horseback riding, canopy tours, or spa services) and any consumption at their Café can be charged to your room and you can pay with cash or your credit card at the end of the week. Therefore, we recommend not bringing too much extra cash from home. The US Dollar is widely accepted in Costa Rica, especially in Nosara, so exchanging US Dollars to Costa Rica Colones is not necessary. Smaller denominations of $20 or less are easiest to cash. The exchange rate is approximately 600 Colones per US Dollar.
There are only 2 ATM machines and banks in town, which one is a 20-minute drive and the other like 30-minute drive from Blue Spirit. The closest ATM and Bank only accept VISA Cards and disperse Costa Rica Colones. The second one takes other cards and disperse also US dollars.
DO I TIP AT BLUE SPIRIT?
There is a $70 fee added to your bill which covers gratuities for the employees of Blue Spirit (you are welcome to change that number so that it's less or more, at your discretion). That fee does not cover tips for massage therapists. Other tips to consider during this retreat are small tips for shuttle drivers who are not employees of Blue Spirit, and tips for activity leaders/guides should you decide to go on a nature tour, take a surf lesson, etc.
TIME ZONE
Costa Rica is on Central Standard Time, six hours behind Greenwich Mean Time and one hour behind EST in the States. It does not use daylight saving time – which means that when there is daylight saving time in the US, then Costa Rica is on MST (2 hours behind EST).
WHAT TO PACK!?
Don't forget to pack: Beach-towel, Camera/batteries/charger, alarm clock, sunscreen, sun hat, bathing suit, water bottle, natural bug repellent, your special medication, hiking sandals, and jeans if you decide to go horseback riding, We recommend bringing a flashlight, if you are staying in an eco-cottage or a tent. In case you will travel around the Central Valley and San Jose, pack a light raincoat or rain-poncho. Blue Spirit also has some hairdryers available at the Front Desk for guests to borrow.
WHAT IS THE DRESS CODE FOR DINNER?
Pura Vida! Blue Spirit is totally casual! That means the only thing not allowed during meals is bare feet and bathing suits. Clothes and shoes are required.
SHOULD I TAKE MY OWN YOGA MAT?
Leave it at home and save your luggage space. They have all of it there!
CAN I TAKE THE KIDS?
There is no onsite childcare, but if you are traveling with an adult who can care for the children while you are in class, they are welcome to join. The Nature Suites have the most room and so are the most family friendly.
BLUE SPIRIT STORE
Should you forget essential items at home or are looking for some snack foods, books to read, gift items, clothing, or souvenirs – the Blue Spirit Store offers a wide array of goods to purchase. You can pay cash (US$, Costa Rican Colones) or with a credit card.
ACTIVITIES / EXCURSIONS
Front Desk is glad to assist you in organizing Surf-Lessons, Horseback-Riding, Turtle Nesting Tour (if in season), Canopy Adventures, River Boat Tour (Bird watching), River Kayaking, or Stand-Up-Paddle-Surf. Payments can be made in cash or with a credit card at reception.
ORIENTATION FOR GUESTS
To clear common questions and concerns from the beginning of your stay with us, we recommend to all of our group-leaders and guests to attend the 30-minute orientation… see our retreat schedule for details!
Don't miss out on this amazing opportunity!