EXCURSIONS
There is so much you can enjoy near Blue Spirit when you are not in your yoga or meditation class. There are fabulous activities for guests who like to venture further! Once you arrive at Blue Spirit Costa Rica, the front desk staff is more than happy to assist you in booking your preferred excursions.
FIND YOUR BLISS!
Our retreat has two afternoons of free time for you to take advantage of Costa Rica's surf, sun, and jungle. These options excursions can be booked directly through Blue Spirit's front desk before your trip to ensure you get a spot. However, you can also decide on a whim once you get there and let your heart lead you based on how you feel, what catches your eye, and what other options may appear upon arrival.
CANOPY TOUR
Experience the most exhilarating canopy tour in the unequaled beauty of a Costa Rica forest wilderness. This canopy tour is is the longest Canopy Tour in the world! Traversing majestic mountain ridges and valleys, soaring high above multiple ravines, with breathtaking vistas of rivers, waterfalls and the Pacific Ocean. Suitable for nature lovers, adventurers, families, and all who wish to experience the ultimate canopy tour adventure.
HORSEBACK RIDING
Get close to nature and enjoy a morning or romantic sunset ride along Guiones and Garza beach. All horses of "Mis Amores" stable are well trained, healthy, young, and great for riders of any experience level.
SURF LESSONS
Guiones beach is famous for its safe and exceptional surfing conditions. The super friendly native instructors are experts in helping beginners and advanced alike to experience the utmost joy of riding the waves. Board rental is also available.
RIVER KAYAK EXPEDITIONS
A naturalist's dream, this adventure is flanked with lush green foliage, loaded with birds (up to 30 different species), and an occasional crocodile, all along the rivers with tropical scenery. The Jungle Rivers of the Nosara area and nature photo opportunities will boggle your mind.
STAND UP PADDLE SURF
This emerging global sport is like walking on water. Unlike surfing, Stand Up Paddle Surf is very easy to learn, but provides a good core workout. Within one hour the instructor will make you feel comfortable on your board and you'll enjoy being out on the ocean!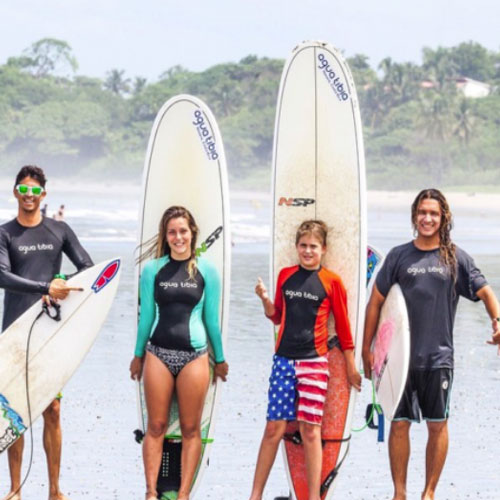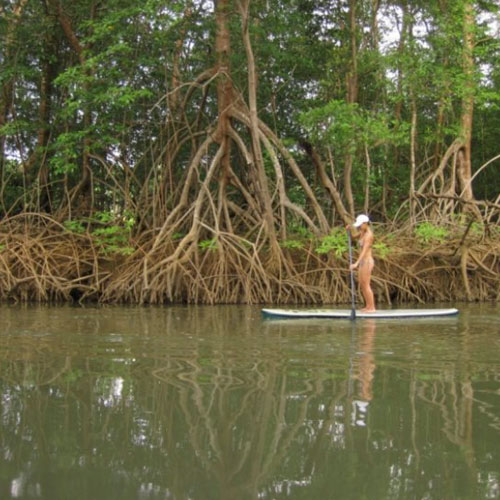 Don't miss out on this amazing opportunity!